Food 4 Future Bilbao World Summit will reunite experts in artificial intelligence applied to the design of new foods, technology industry for food production, research and development centers applied to the improvement of food and resources, climate change agents, disruptive initiatives and solutions with impact on the sector, start-ups that are revolutionizing and satisfying unmet demands in the market, business models and success stories of companies and multinationals in the industry, scientific associations and universities with applicable research to improve production processes, Companies and designers of more sustainable packaging and packaging. This Call is open to consortia (public-private), industry experts, social activists, technology companies, researchers, analysts and people with strategic vision who can help us inspire global leaders in the food ecosystem.
Food 4 Future Bilbao World Summit is committed to a global and diverse orientation that aims to form a global space of knowledge, expertise and collaborative learning based on science and technological innovation.
If you would like to be protagonist at Food 4 Future Bilbao World Summit and lead the conversation, keep on the loop, call for speakers will be open soon!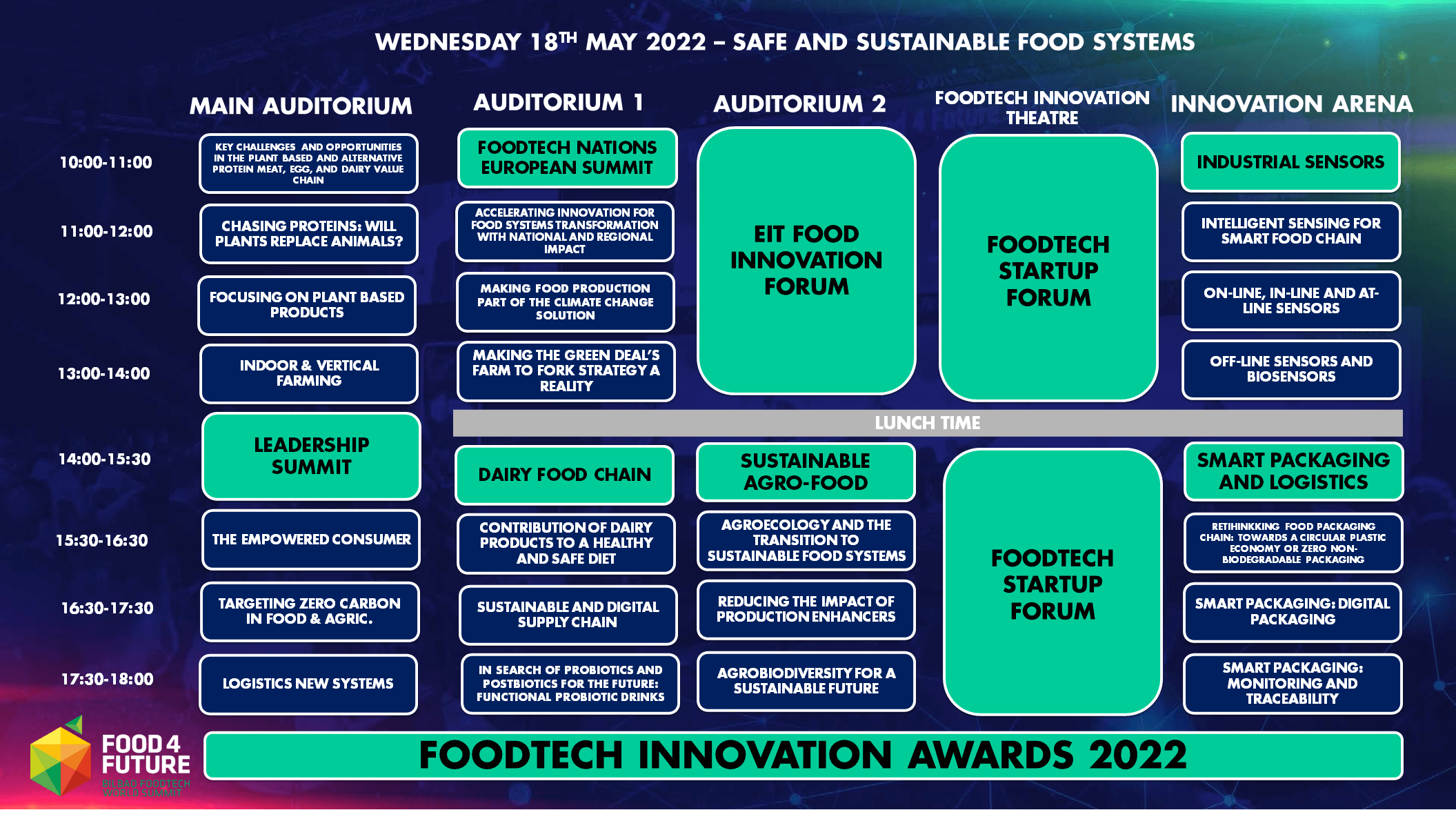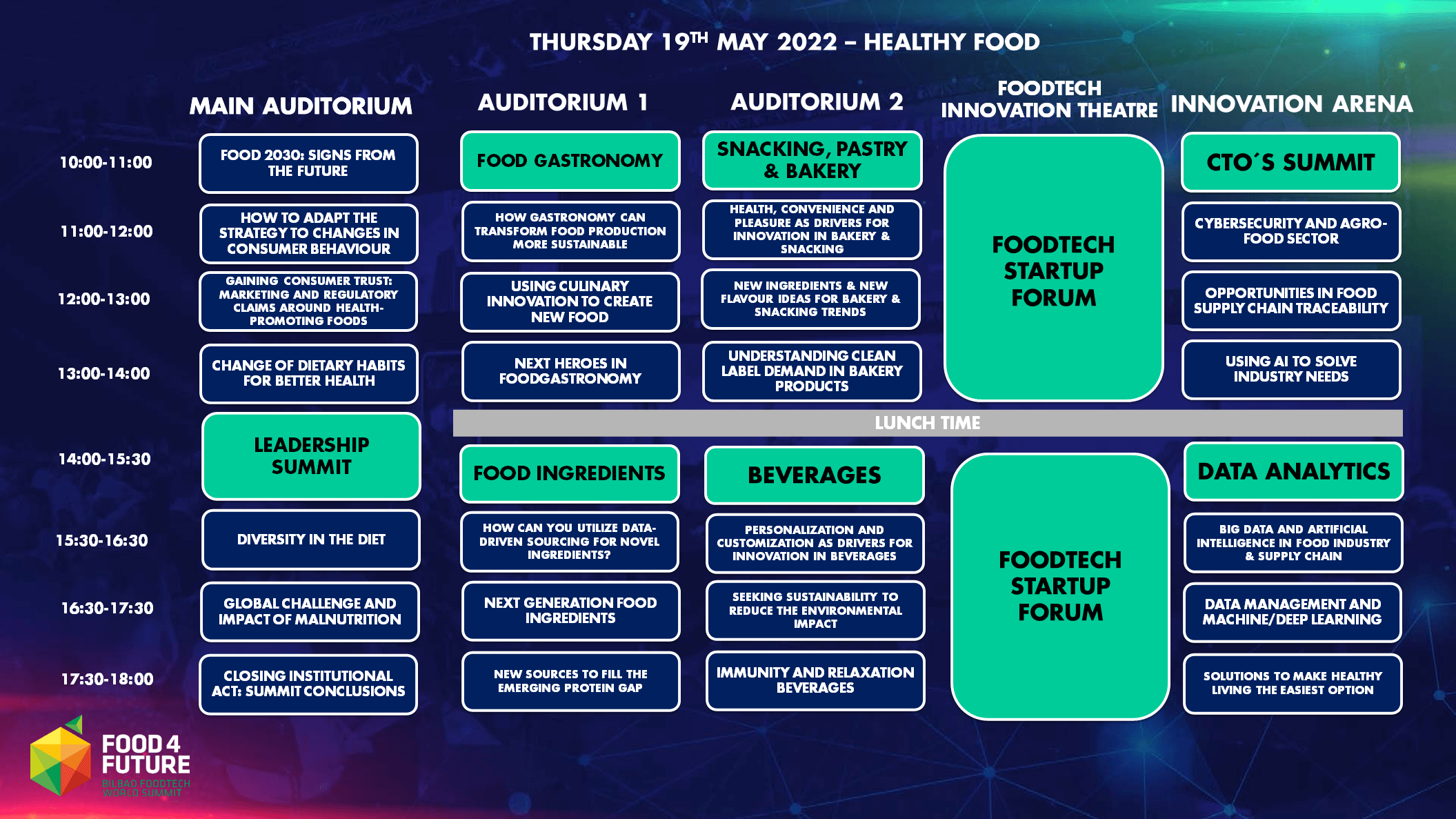 *This program may suffer changes