Speaker
Pablo López Salcedo
Position:

Quality, Food Safety & Esg Director
Company:
La Finca (Encarna Group)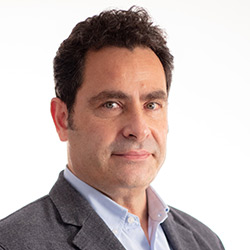 Has a degree Veterinary Sciences Health Food Safety. MBA Marketing.
25 years working for multinational food companies in food safety area.
International consultant for IADB-MIF, WTO, WB.
Associated Director Food Safety Master UCM University.
Agrifood Committee at AEC Member.
He is the current Quality, Food Safety and ESG Director at La Finca (Encarna Group, LTD), spanish meat company developing high-quality beef products, leading the strategy in neutralizing its CO2 emissions.