Speaker
María José Sáiz Abajo
Position:

Novel Analytical Applications Manager
Company:
Centro Nacional de Tecnología y Seguridad Alimentaria - CNTA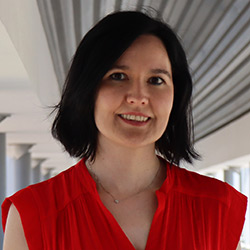 Mª José Sáiz holds a PhD in Chemistry. With more than 20 years in R&D-I departments, she has acquired extensive experience in advanced analytical characterisation, multivariate data processing, design of experiments and development of rapid analytical methods using spectroscopic and artificial imaging techniques. She has been responsible for numerous projects and supervised many others for the agri-food sector funded at regional, national and international level.