Speaker
Francisco Requena Domínguez
Position:

Director de I+D+IT e Informática
Company:
FACCSA - Prolongo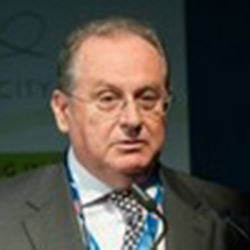 From January 1987 I work at FACCSA-PROLONGO as IT Director and Deputy General Manager.
I have a degree in Mathematics, Senior Management of Companies of the Agri-Food Chain (ADECA as in Spanish), Diploma of Advanced Studies in Artificial Intelligence, Certification in Big Data & Social Analytics among others.
Since 1.991 I participate regularly as a speaker in seminars and conferences on automation and digitalization in, among others, EU countries, Norway, United States and PRC.