Speaker
Elisa Garcia Grande
Position:

Dirección Ejecutiva de Invest in Spain
Company:
ICEX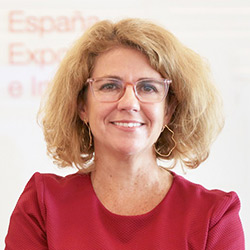 Elisa is a state economist and has been on many international missions for Spain.
In 2013, she was appointed the General Director of ICEX. In 2015 she moved to Washington D.C. and took up her position as the Head of the Economic and Commercial Office at the Spanish Embassy in Washington D.C. In September 2019, back in Spain, she started to work as Project Manager at ICEX-Invest in Spain and in September 2020 she was promoted to Executive Director.