Speaker
Anna Targa Barrera
Position:

Consultant veterinarian
Company:
Ramaders del Baix Empordà SCCL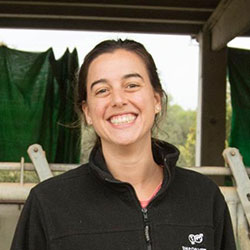 Anna Targa Barrera graduated in Veterinary Medicine in 2013 by Facultat de Veterinària de la Universitat Autònoma de Barcelona. She is currently the Milk quality and Animal welfare assessor of the dairy producers cooperative located in the Empodrà at the North-East of Catalonia, Spain, RAMADERS DEL BAIX EMPORDÀ.
She has prevously worked as a clinicial veterinary and as techical asessor on milk quality for different companies.